Introducing the Wild and Wise Podcast - Episode 1
Updated: Feb 23, 2020
In this episode I introduce you to what this show will be about, who might be interested in listening, how I came to starting this podcast and a little more about me. Stay tuned to the end to hear a list of some upcoming amazing guests!
Launch Week Giveaways
In the spirit of the gift, I wont be requiring anything for entry into these giveaways.
I will be giving away a favorite book of mine each day of Launch Week: Feb. 23rd-29th. (One winner will be chosen each day. Contest is open to US and Canadian residents only)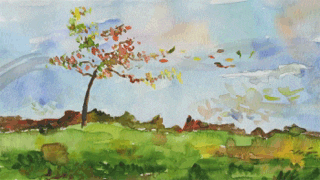 I will also choose one person to win a water color painting of a plant of your choice by yours truly!
To be entered to win, you can either reply to this email or comment on my Instagram post about it.
While it is not required to enter the giveaway, I would appreciate any support you can give to the podcast. Subscribing and leaving a rating/review on iTunes greatly helps the podcast be found by others. You can also share about it with your audience (through email or social media). You can also support my work by making a donation at my website. I offer this option as a way of supporting the theory of a gift economy, which I am passionate about and excited to experiment with. For more information about this, you can visit my website by clicking here.
Find me on Instagram
https://www.instagram.com/thewildandwise/
And on Facebook
https://www.facebook.com/thewildandwise
Lastly, thank you so much for listening to the show and being part of this exciting exploration with me! Please subscribe and leave a review on iTunes.
https://podcasts.apple.com/us/podcast/the-wild-and-wise/id1496051400